Services
Design of custom and hand made jewellery
Sourcing of high quality gems and diamonds
Remodelling and redesigning of existing pieces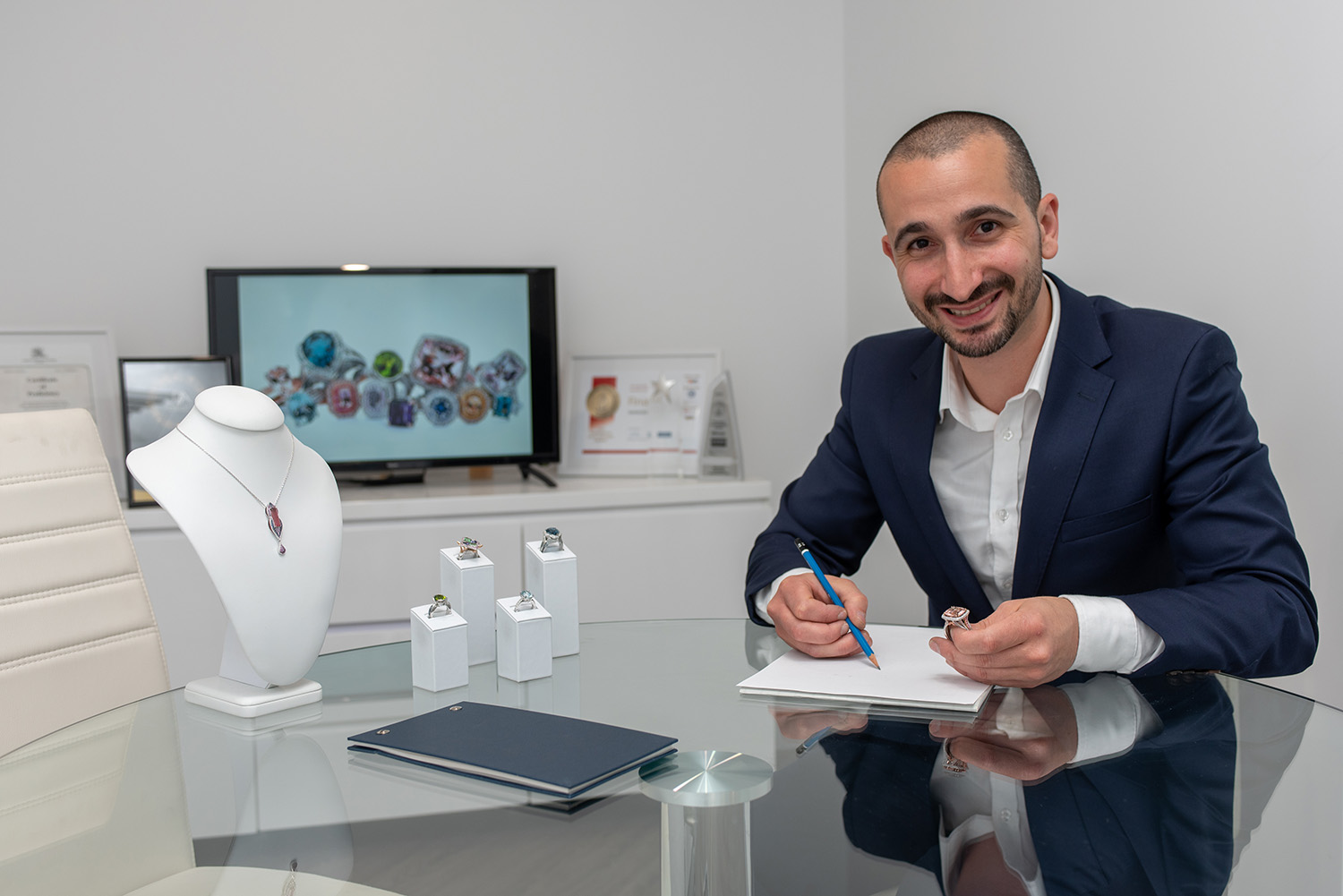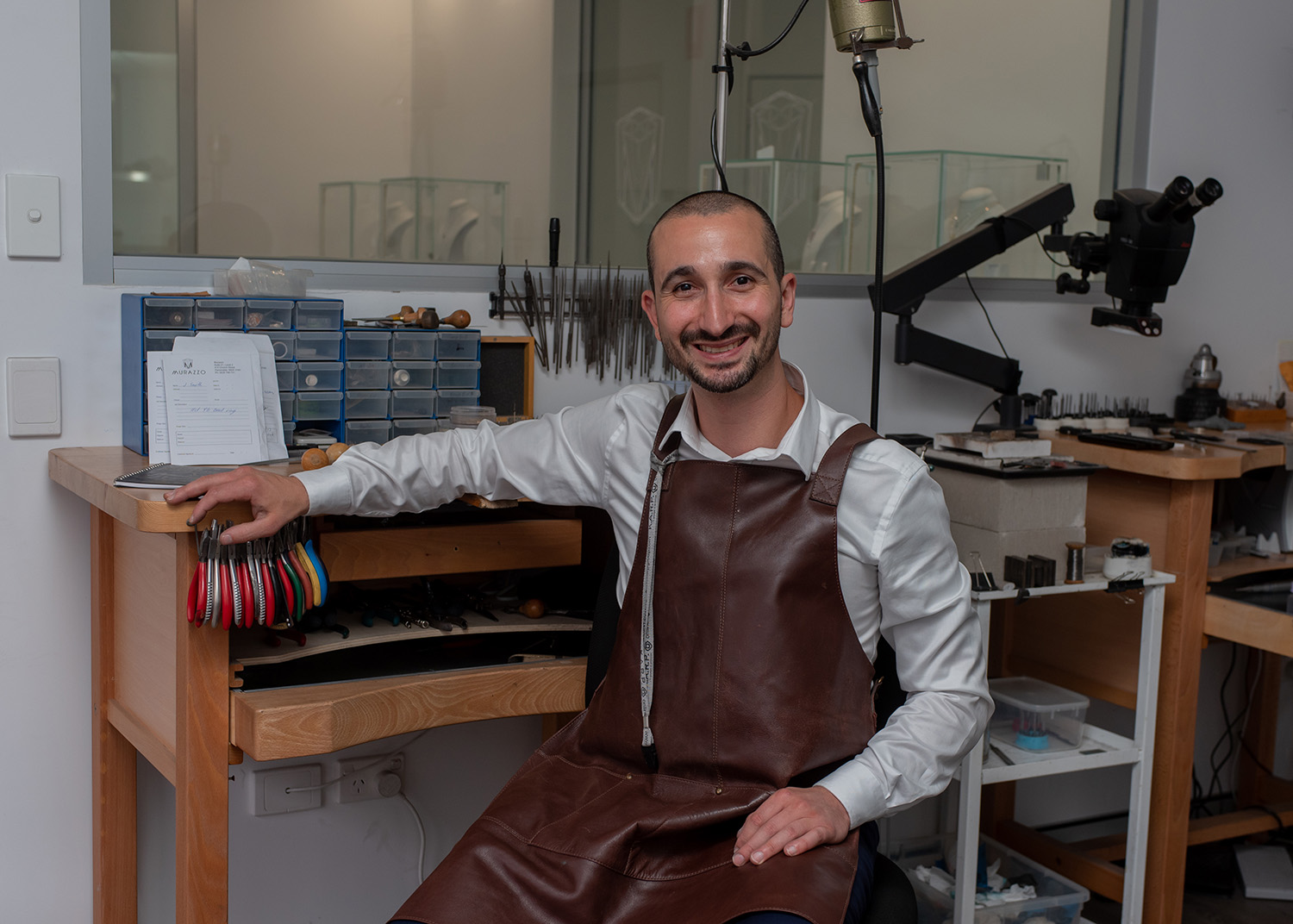 About Michael
Michael Muratore is the creative and founding director behind Murazzo, a brand that offers high quality handmade jewellery. His designer jewellery fuses traditional techniques with contemporary designs to create timeless pieces of elegance.
At the age of 15, Michael embarked on his journey to become a jeweller by obtaining an apprenticeship in the industry. Combined with his studies in Jewellery manufacturing, the apprenticeship allowed him to develop his skills in the art of handmade jewellery. Quickly taking a passion to the industry, Michael sought out to be trained and mentored by some of the best Jewellers and Diamond setters in the country. For over 22 years, he has strived to perfect every element of his craft. From alloying the precious metal and faceting precision cut gemstones to hand fabrication and setting Michael has mastered every element of the manufacturing process so he can take a piece from concept to final finish without it leaving his studio.
As an artist, Michael has a conceptual approach to design. Inspired by the beauty of natural materials such as gemstones and metal, Michael strives to create pieces that revolutionise old-age concepts whilst incorporating the wearer's personal style into every piece. Fusing the durability of handmade quality with the elegance of personal luxury.
In 2015 a drive to combine his artistic abilities and passion for design came to fruition in a significant move into launching Murazzo, and in 2021 Michael was awarded the highest honor of the JAA Australasian Jeweller of the year with his `Cascade' earrings, which also won the colour category. The vision of Murazzo is for every customer to have the experience of owning a high quality piece of jewellery that has been meticulously manufactured to reflect their personal style. Currently based in Sydney, Murazzo operates on an appointment only basis.